The supposed experts have already cast their eyes over the prospects in The Big O for this season. However, in what I'm sure was an innocent oversight, they appear to have forgotten to give Division Two the proper care and depth of analysis befitting it's position as the best division in the league. Luckily, we here at the Nufflytics Institute are up to the challenge of providing the division the respect it deserves.
In preparing this analysis, we have elected to consider only games that matter to get a better look at how a team performs when something is on the line. As such, all the meaningless training matches that occur between seasons have been excluded from the record when compiling a team's statistics. In order from lowest to highest TV, the 12 teams challenging for Division Two's two places in the ReBBl Superbowl are:
---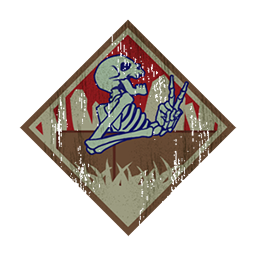 S.I. Earthshakers
Phage
Record: 6-2-4 (12)
TD for/against: 16 / 10
CAS for/against: 16 / 21


Key players

The Alpine Abuser: Mummy — Guard, Stand Firm, Grab, Break Tackle
Crafty Clarence: Ghoul — Block, +AG, Sure Hands, +AG
The S.I. Earthshakers come into this season undermanned, being down a Mummy and a Wight after suffering eight casualties in it's final Open Invitational match against Fun and Interactive. Despite these losses, they can still put forward an impressive team for round one. The Alpine Abuser, the remaining Mummy, is an absolute beast who can go where he wants, when he wants, and who will take considerable effort to deal with once he gets there. With an AG5 Ghoul to escape from tight situations, you will have to work extra hard to prevent this team from running in a touchdown.
Don't get too distracted by the stars however, with two Guard Zombies and all Ghouls having Block or Wrestle this team will be very well rounded later in the season once it can replace some key positionals. The lack of tackle will likely prove an issue in this division and without a concerted effort to develop some quickly I expect that a few early losses will knock the team out of playoff contention before they can get back to full strength.
---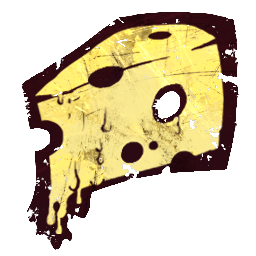 The Goudafella's
JamesTyphoon
Record: 8-5-3 (16)
TD: 24 / 15
CAS: 23 / 26


Key players

Carlo Gorgonzola: Gutter Runner — +ST, +ST, Block
Albert Asagio: Storm Vermin — Mighty Blow, Piling On, Claw
The first of our international visitors who have seen the wonders of The Big O and want to be a part of it. The Goudafella's also bring a curious specimen to the field with a ST4 Gutter Runner. Carlo Gorgonzola certainly has the potential to become one of the stars of the league and with only eight SPP to go until his next level we will all be eager to see what path he will take and how he performs out on the pitch. With such a mobile threat, keeping a good spread of players across the pitch to control where he can strike will be a key part of the gameplan against this team. This is where Albert Asagio steps up with his ability to slowly pick off opposition players, leaving more holes for Carlo to exploit as the game goes on.
With the coach of The Goudafella's talking up their chances of a title, I hope all players can give an appropriate Big O welcome to these REL refugees when you see them on the pitch.
---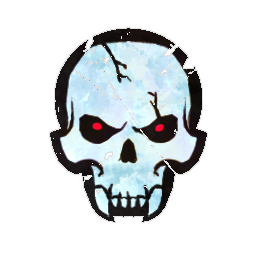 Catastrophe
Findeco
Record: 4-0-0 (4)
TD: 6 / 0
CAS: 8 / 2


Key players

Garfield: Minotaur — Block, Claw
Only joining the league at the very end of last season, Catastrophe nevertheless made a big impact running out with four straight wins and conceeding no touchdowns. With Garfield providing a reliable way for this team to throw it's weight around, the rest of the team have set about steadily building some skills to allow them to compete with the more developed teams in the division. Eight of the players have already gained their first skill, with two others very close. Lots of Block, two Mighty Blow and a Sure Hands ensure that this team is starting to develop the versatility it will need to be a threat.
Again, lack of tackle is likely to be the main problem early in the season. However given their record so far I expect Catastrophe to perform well regardless.
---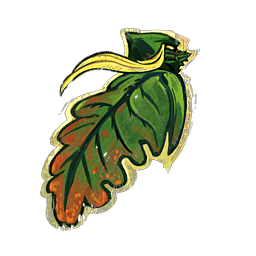 The Razor Leafs
Krusader
Record: 4-1-8 (13)
TD: 15 / 19
CAS: 7 / 31


Key players

Dodges-Wrench: Wardancer — Strip Ball, +AG, Side Step, Tackle
Stings-Like-Bee: Wardancer — +MV, Mighty Blow
What really pleases me about this team is the clear committment each player has made to living up to their name. Dodges-Wrench, the AG5, Strip Ball, Tackler can indeed dodge in to just about anywhere and wrench the ball away. While the MV9 & Mighty Blow of Stings-Like-Bee allows him to get in with the punches and then float like a butterfly away and out of harm's reach. What this means for players like Fumbles-at-Dawn and Never-on-Feet I'm not sure, but it does suggest that careful screening of applicants to fill the two open slots in the team's roster are warranted to make sure that nominative determinism works for this team rather than against it.
There were rumours that The Razor Leaf's coach, Krusader, was preparing to throw in the towel after last season and focus on his journalistic pursuits. One look at the casuality stats for the team may give an indication as to why. Luckily for us, the players must have sensed their coach's hesitation. Putting in some solid performances after the end of the shortened Season Five, they managed to convince Krusader to give them a chance at redeeming themselves in this kinder, gentler incarnation of Division Two.
---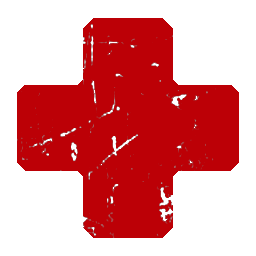 Old Hobart Honeybadgers
Munkey Chunks
Record: 1-0-8 (9)
TD: 6 / 12
CAS: 3 / 15


Key players

Alawë Elenethir: Catcher — +AG, Dodge
Rinthellerion Crommin: Thrower — Strong Arm, Accurate
Another team that stepped in partway through the last season, but unlike Catastrophe the Old Hobart Honeybadgers had a much rougher introduction. Losing all but one game is not an ideal start to a team's campaign, but I suspect that it was all part of a grander plan to get the team ready to push for the title in their first full season's play. What the Honeybadgers lacked in scoreboard presence they more than made up for on the training ground, gaining twelve level ups including two doubles, two +AG and one +MV. While their offensive threat seems obvious — at a moment of their choosing, Rinthellerion Crommin passes across the pitch to Alawë Elenethir who then runs the ball in from anywhere — they currently do not have a clear defensive strategy. This may lead to some high scoring matches against teams equipped for a shootout, but may prove to be the their weakness against teams willing to grind out a low scoring victory, as they will struggle to produce the turnovers they need.
With a moderately well armoured team it is surprising to see such a disparity in the casualties given and received for the team. We wish Veryarathion Gwavathar, the Honeybadgers' Mighty Blow Catcher, the very best of luck at evening up those statistics in a division filled with Skaven, Norse and Wood Elves.
---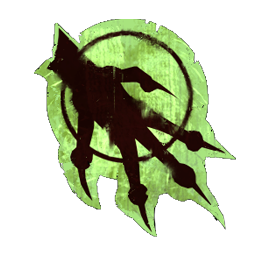 Ravens Claws
Gaudi
Record: 6-3-4 (13)
TD: 24 / 13
CAS: 8 / 27


Key players

Jumbfle Sneek: Gutter Runner — +AG, Block, Big Hand
Skroyk: Gutter Runner — Side Step, Block, +MV
The second international transfer also happens to be our second Skaven team, Ravens Claws. With The Goudafella's from REL and now Ravens Claws from Gman, do I detect a faint whiff of rats fleeing the sinking ship of the old leagues for the bright new future of The Big O? Only time will tell, but for now, Ravens Claws provide Division Two with as close to a traditional Skaven team as we are going to get.
Which is not to say that the Ravens Claws are boring. Instead, they have taken the natural advantages of a Skaven team and dialed them up a notch. For capitalising on loose balls, a rookie Gutter Runner is a major threat. Provide that Gutter Runner with AG5 and a Big Hand however, and you have Jumbfle Sneek, the Ravens Claws' expert in extracting any loose ball from the middle of a scrum. Take that rookie and give him Side Step and MV10 and you instead have Skroyk, providing the team with an easy one-turn touchdown threat so that a game never feels over no matter how many rats have been removed.
---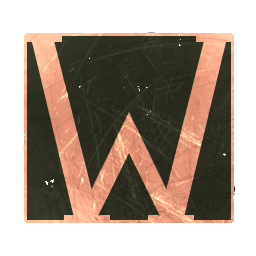 The Wumpfners
dazeavy
Record: 7-5-2 (14)
TD: 29 / 11
CAS: 15 / 33


Key players

Violmor: Rat Ogre — Break Tackle, Juggernaut
Lashei: Storm Vermin — Guard, +AG
Our third Skaven team and, you guessed it, our third coach from across the seas. The Wumpfners, however, are Big O born and bred so we are pleased to welcome them back for a second season. Their coach, dazeavy, appears to be using any possible tactics to gain advantage like a true devious rat. He has begun a strategy of naming players after opposing coaches in the hope that they will be treated a little more gently. The match between The Wumpfners and The Razor Leafs will be one to watch to see how the Gutter Runner Krusader fares, although we have had no word on the fate of the linerat PapaNasty after a run in with the Division One bruisers Bash Incorporated. So this strategy might not be having the desired success.
On the field, The Wumpfners provide a unique sight as a Skaven team that doesn't mind getting into a bit of a brawl. With Violmor, the Break Tackle Rat Ogre, and Lashlei, the AG4, Guard Storm Vermin, the team is able to reposition and project power right across the pitch when it is needed. And for when this rather unconventional strategy breaks down, the team can fall back on the their more standard threat in the MV10, Two Heads, Thanose Chitter.
---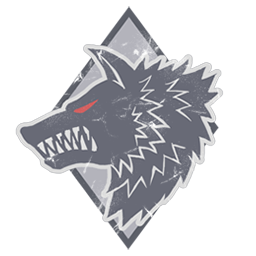 Cold Coast Cut-throats
Sam Slade
Record: 9-6-14 (29)
TD: 31 / 38
CAS: 55 / 53


Key players

Purvis the Panda: Berserker — Dodge, +AG
Gulden "Gengahr" Draak: Ulfwerener — Mighty Blow, Block, Piling On, Tackle
The Cold Coast Cut-throats are are veterans of The Big O, being the only team in the division to be starting their third season. Unlike most Norse teams, the Cut-throats focus more on the beautiful game than death and destruction. The players appear to hope that their opponents are distracted by all the lightly clad men twirling across the pitch, with more blodge than is seen on many elf teams. This approach is best exemplified by the AG4, Dodge Berserker, Purvis the Panda. a lithe skillset for a player more usually known for leaving opponents on the wrong end of an elbow drop.
After a disappointing last season their coach decided that enough was enough of the elven experiment and he looked for ways to reintroduce more traditional Norse practices to the team. Realising that the home-grown players just didn't have the mongrel to be a proper brawler, Sam Slade took to the transfer marker and uncovered a grizzled veteran from the continent. Gulden "Gengahr" Draak may be just the enforcer the team needs to kick a few heads and return them to their home in Division One.
---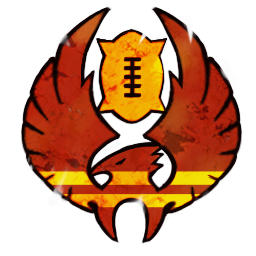 Flying Rainbow Ponies
HirumaMajere
Record: 6-1-6 (13)
TD: 25 / 20
CAS: 9 / 20


Key player

Veryarathion Dlarraithor: Thrower — Leader, String Arm, Block, Dodge
For The Flying Rainbow Ponies aerial bombardment is Plan A. Ably led by their thrower, Veryarathion Dlarraithor, this team has racked up 30 passes and 380 passing yards in their short career. This team is not entirely a one trick pony however, with a number of interesting players beginning to develop. With two Guard Linemen, a Frenzy Blitzer, a Leap, Tackle Catcher and a MV9 Catcher, there is a viable ground game starting to develop as a backup option.
With most of their wins coming late in the last season, the Flying Rainbow Ponies will no doubt feel that they are timing their peak perfectly to challenge for a playoff spot at the end of the season. This is one team that I will be watching very closely, as I am very interested to see how they progress.
---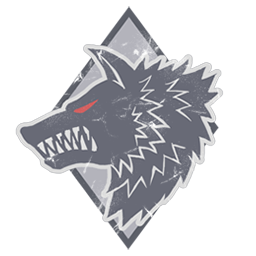 Drakkar's Dominators
DeezMFK
Record: 7-5-3 (15)
TD: 18 / 15
CAS: 21 / 27


Key players

Eric the Red: Berserker — Mighty Blow, Piling On, Tackle
Bersi Gesturson: Runner — +AG, Dodge, Side Step
Our final international guest sees Drakkar's Dominators brought over from REL by their coach DeezMFK. Unlike the Cold Coast Cut-throats, Drakkar's Dominators do follow the typical Norse gameplan, with plenty of Mighty Blow, Piling On and Dirty Player spread across the team. The stats do highlight their ability to bring the pain, although it is sometimes hard to see which team ends up worse off. In a small concession to there being a ball on the pitch somewhere, Bersi Gesturson has developed into a perfectly servicable ball handler whose role is to casually stroll down the pitch through a gauntlet of brawling companions.
With their record showing they know how to play, I expect Drakkar's Dominators to be lurking around the top of the table as the season comes to a close. With only 12 players however, a few critical early injuries could really derail their chances. So keeping an eye on the medical staff will be key to tracking their progress.
---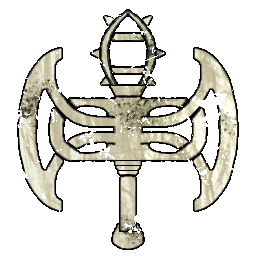 Fun and Interactive
Lark
Record: 8-3-4 (15)
TD: 19 / 15
CAS: 55 / 11


Key players

Joyride: Deathroller — Guard
Enjoy: Troll Slayer — Mighty Blow, Piling On, Tackle, Pro
Pleasure/Entertainment: Blitzers — Guard, Diving Tackle
Fear — Not a player, just the feeling opponents get
With 55 casualties meted out and only 11 taken, never has a team name proven less appropriate than for the Dwarves of Fun and Interactive. With Joyride reportedly being sent to the garage for the season the team resorts back to the natural state of providing a support system for the tiny ball of pent-up rage and pain known as Enjoy. Already a name whispered through the dressing rooms of The Big O, the Troll Slayer has returned for his second season hoping to quickly earn the five SPP required to reach level six and then push on in the race to become the league's first legend.
In the current division however, it is the Blitzer double act of Pleasure and Entertainment that I expect to have the most impact. With both of these players having Diving Tackle they will be able to lock down the more agile threats of the division long enough to allow the wall of Dwarfs to slowly press forward crushing everything in their path.
---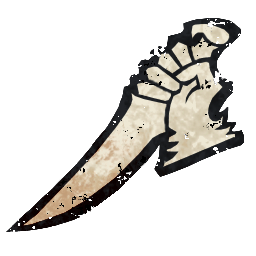 Ratfuckerslovers United
Schlice
Record: 8-2-3 (13)
TD: 25 / 16
CAS: 16 / 29


Key players

Erica: Gutter Runner — +AG, Wrestle, Strip Ball, Dauntless, -MV
Bomber: Gutter Runner — Wrestle, +AG, Guard
The final team in the division was a last minute addition, being dropped from Division One to even up the numbers. Ratfuckers United could not be happier to be back here however, preferring to play in the true heart of the league rather than with the showboaters in the top flight.
A quick look at the team's roster makes it's gameplan clear — abuse three AG5 Gutter Runners to the fullest while throwing a never ending stream of linerats at opponents to slow them down. With a deep bench, this team will be able to cope with the inevitable attrition over the course of a match. Although having so many useful players could turn out to be their weakness as there will often be a high value player exposed for the opposition to target.